Coming Soon!
Earth Paints & Nature Inspired Art Class at Rogue Gallery & Art Center
For Ages 8-13  with Leah Fanning Mebane
Saturday March 17  10AM – 12 PM
Go green" in the art studio for St. Patty's Day and for the Earth and learn how to make earth paints from natural pigments and colored clay. Create your own brushes from plant stalks and use your new artist tools to create unique and natural art projects including eco-stationary with leaf and vegetable prints, glue batik  designs with earth paints, and painting smooth river stones for your garden or home.
All materials included: includes Earth Paint Kit to take home (retail value $29.99)!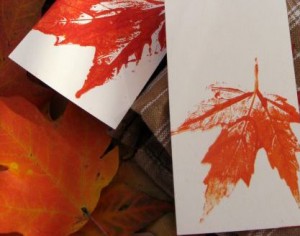 REGISTER ONLINE: www.roguegallery.org
$42 members/ $50 non-members
Need help paying for a class? Scholarships are available! Call for info.
Ignite the Mind, Stir the Soul, Open the Heart… Boldly Create
Rogue Gallery & Art Center 40 South Bartlett Street, Medford, OR 97530
(541)772-8118
Private or Small Group CLASSES
Beginners through Professional
Adults: $35/1 hr.& 15 min
Children: $20/1 hr. & 15 min.
Very casual and fun private lessons in my studio focusing on either…..
*oil painting  *acrylic  *watercolor  *charcoal  *abstract  *realism  *portraiture  *"Drawing on the Right Side of the Brain"  *mixed media  *art marketing
OR a combination of the above
New Class offerings: "Making Natural Earthen Oil Paints" & "Non-toxic oil painting"
Art Marketing Consultations
First Session FREE- At your studio, mine or a café. Subsequent Meetings- $40/hr.
Some Topics we will discuss…
Finding Venues for your Art
Finding venues for your art can be a daunting task. We'll explore the types of fine art venues from coffee shops to museums and see what fits your art. We'll figure out your target market and how to reach them effectively and efficiently. We'll learn the differences between galleries, museums, and artist co-ops and how to approach the various venues differently. We'll discuss submission guidelines, juries, show applications, calls for entry, contracts, grants, residencies, alternative markets, and networking. We can explore alternative ways of selling art- through interior designers, art reps, corporate buildings (hospitals, hotels, etc.), online and public art commissions.
Portfolio Preparation & Presentation
Your portfolio tells the story of who you are, where you've been and where you're going-as an artist. It is the most important business tool you have. You will receive practical skills needed to develop, assemble, and market a high quality portfolio. Focused writing exercises will help you produce standard support materials, including a professional bio, artist statement, and cover letter and resume. We will review marketing strategies, press packets, and good portfolio habits.
Photoshop Tutorial
Learn the basics of Photoshop: how to design a brochure, business card, flyer, and any direct mail advertisement.