Natural Earth Paint was created by artist, Leah Fanning Mebane, in 2011 out of her own desire to paint with professional quality and completely non-toxic oil paints and art supplies. She also wanted natural, non-toxic and high quality children's paints for her 1 year old. Natural Earth Paints has since grown and sells over 20 non-toxic art supplies products for children and adults.
At Natural Earth Paint we use pure, natural earth and mineral pigments and organic ingredients to make completely safe, sustainable, and beautiful art supplies for children and fine artists. Earth pigments are clay and mineral earth prevalent in native soils all over the world. By leaving out the preservatives, heavy metal toxins, solvents, synthetics and fillers, our products are of the highest quality – pure, radiant and the most archival and durable paints available.
for many natural art supplies recipes, articles, videos and eco painting tips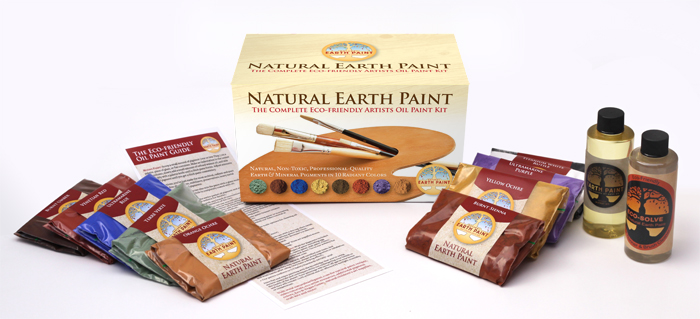 This pure , non-toxic paint has greater UV resistance, longevity, purity, and luminosity than synthetic paints, and it yields a rich, unique luster on the canvas.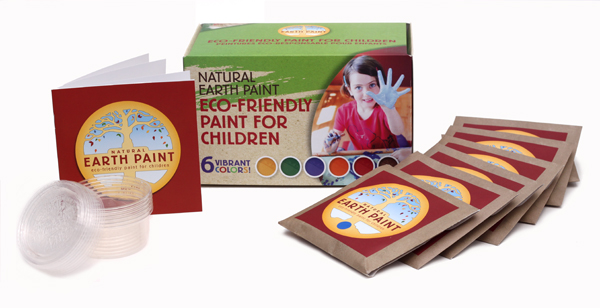 All of Natural Earth Paints packaging is made with 100% Post Consumer Recycled & Biodegradable materials
100% USA Made